Parents and Carers – Services
Services available to school age children, young people and families
Use the links below for further information about support services in North Yorkshire.
Sources of help
Coping with self-harm A guide for Parents and Carers
This guide was developed from talking to parents and carers of young people and is aimed at helping parents, arers, other family members and friends cope when a young person is self-harming. It includes information on the nature and causes of self-harm, how to support a young person when facing this problem and what help is available.
https://www.psych.ox.ac.uk/files/research/coping-with-self-harm-brochure_final_copyright.pdf
Everymind is a leading Institute dedicated to the prevention of mental ill-health and suicide. We have been delivering successful mental health and suicide prevention programs for over 25 years.
https://everymind.org.au/suicideprevention/understanding-suicide/messaging
YoungMinds want to see a world where no young person feels alone with their mental health, and all young people get the mental health support they need, when they need it, no matter what. For more information visit:
https://youngminds.org.uk/find-help/feelings-and-symptoms/self-harm
Suicide is the biggest killer of young people – male and female – under 35 in the UK. Every year many thousands more attempt or contemplate suicide, harm themselves or suffer alone, afraid to speak openly about how they are feeling.
Papyrus's vision is for a society which speaks openly about suicide and has the resources to help young people who may have suicidal thoughts. Papyrus exist to reduce the number of young people who take their own lives by shattering the stigma around suicide and equipping young people and their communities with the skills to recognise and respond to suicidal behaviour.
HOPELINEUK
https://papyrus-uk.org/hopelineuk
What is PAPYRUS HOPELINEUK?
HOPELINEUK advisers want to work with you to understand why these thoughts of suicide might be present. They also want to provide you with a safe space to talk through anything happening in your life that could be impacting on your or anyone else's ability to stay safe.
For children: and young people under the age of 35 who are experiencing thoughts of suicide
For anyone: concerned that a young person could be thinking about suicide
Young People: Our advisers are all trained to help you focus on staying safe from suicide. Their training enables them to provide advice and support that may help you to move forward and stay alive.
Concerned Others: If you are concerned that a young person is feeling suicidal, advisors can support you to start a conversation about suicide and explore options of how best to support them.
Contact HOPELINEUK
If you are having thoughts of suicide or are concerned for a young person who might be you can contact OPELINEUK for confidential support and practical advice.
Call: 0800 068 4141
Text: 07786 209 697
Email: pat@papyrus-uk.org
Opening hours:
10am – 10pm weekdays 2pm – 10pm weekends 2pm – 10pm bank holidays
Our Suicide Prevention Advisers are ready to support you.
Support, Equip and Influence
The work Papyrus does centres around three key principles; Support Equip and Influence.
Support: Papyrus provide confidential support and advice to young people struggling with thoughts of suicide, and anyone worried about a young person through our helpline, HOPELINEUK.
Equip: Papyrus engages communities and volunteers in suicide prevention projects and deliver training programmes to individuals and groups. This includes equipping local councils, healthcare professionals and school staff with suicide prevention skills.
Influence: Papyrus aims to shape national social policy and make a significant contribution to the local and regional implementation of national suicide prevention strategies wherever we can. Their campaigning comes from their passion as individuals, parents, families and communities who have been touched personally by young suicide. They press for change in many places using hard-hitting and dynamic campaigns as well as presenting evidence to those in power so that lessons can be learned and learning implemented to help save young lives.
The Samaritans are there to help if you're having a difficult time. They will listen, no judgement, no pressure, and help you work through what's on your mind. They will not tell you what to do.
They are experienced in listening to people with suicidal thoughts, feelings and plans and are here to support you:
when you're desperate or on edge, they can help you get through that moment
they'll help you make sense of what you're feeling
they can identify other forms of help if you think you want it.
For the Samaritans self-harm myths and facts visit:
www.samaritans.org/education/deal/dealing-withfeelings/self-harm-myths-and-facts
Call: 116 123
Visit: www.samaritans.org
Mind are actively work with young people who have been affected by self- harm, aged 11 to 18 who are deemed at highest risk.
Young people are involved in decision-making within the project and have a voice as to influence the way that the project is delivered.
The project offers counselling for young people who are experiencing self- harm, and has proved very successful in helping young people to develop coping skills, and in overcoming feelings of not being in control.
Mind Darlington also deliver workshops to complement the self-harm provision they include:
Mental health awareness
Body Image
Peer Mentors
Self Esteem
Resilience
Exam Anxiety
Transition Anxiety
If you or a family member is feeling low and in need of support and assistance, get in touch as follows:
Address: Darlington Mind Ltd (Incorporating Mental Health Support in Hambleton and Richmondshire),
St Hildas House, 11 Borough Road, Darlington. DL1 1SQ.
Tel: 07572 888084
Email: Ian.Neale@darlingtonmind.com
Website: www.darlingtonmind.com
Stay Alive App

The Stay Alive app is a pocket suicide prevention resource for the UK, packed full of useful information to help you stay safe. You can use it if you are having thoughts of suicide or if you are concerned about someone else who may be considering suicide.
In addition to the resources, the app includes a safety plan, customisable reasons for living, and a life box where you can store photos that are important to you.
Carm Harm App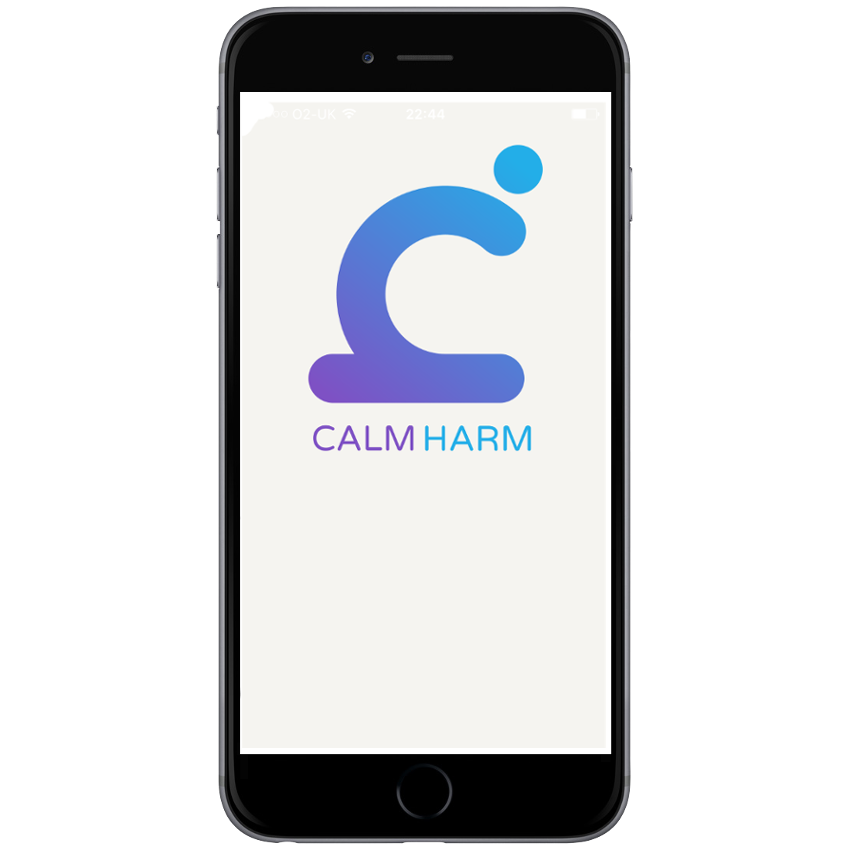 Calm Harm is an award-winning app developed for teenage mental health charity stem4 by Dr Nihara Krause, Consultant Clinical Psychologist, using the basic principles of an evidence-based therapy called Dialectical Behavioural Therapy (DBT).
Calm Harm provides tasks to help you resist or manage the urge to self-harm. You can make it private by setting a password, and personalise the app if you so wish. You will be able to track your progress and notice change.
Hub of Hope is a mental health database bringing grassroots and national mental health services together in one place. Using the location of web browser or mobile devices, the cloud-based web application allows anyone, anywhere to find the nearest source of support for any mental health issue, from depression and anxiety to PTSD and suicidal thoughts, as well as providing a 'talk now' button connecting users directly to the Samaritans.
Visit: hubofhope.co.uk
The Go-To are there to help you find the right help and support for you, to help you stay well, whatever is going on in your life.
Visit: www.thegoto.org.uk
CompassPhoenix
Compass Phoenix offers a wide range of people's physical and mental health needs and lifestyle behaviours such as smoking, drugs and alcohol, sexual health, emotional health, healthy eating and healthy relationships.
Call: 0800 008 7452
Offers a range of services including consultancy, conselling and support for individuals and community groups for LGBTQ
Visit: www.mesmac.co.uk
Sendiass North Yorkshire offer:
A free, confidential and impartial service, provided at arm's length from the local authority
Information, advice and support relating to special educational needs and disability (SEND) provided by professionally trained Advisers
Support through the statutory processes relating to Educational Needs and Education Health, and Care (EHC) needs assessment and planning
Practical support to find the answers to your questions in relation to education, health and social care services.
Visit: sendiassnorthyorkshire.co.uk
Child Bereavement UK specialises in supporting children, young people, parents and families with child bereavement. They have produced detailed guide on the loss of a baby or child covering a range of topics such as how you may be feeling, grief and relationships, what might help, looking after yourself, going back to work and further resources.
Visit: www.childbereavementuk.org
Call: 0800 0288840